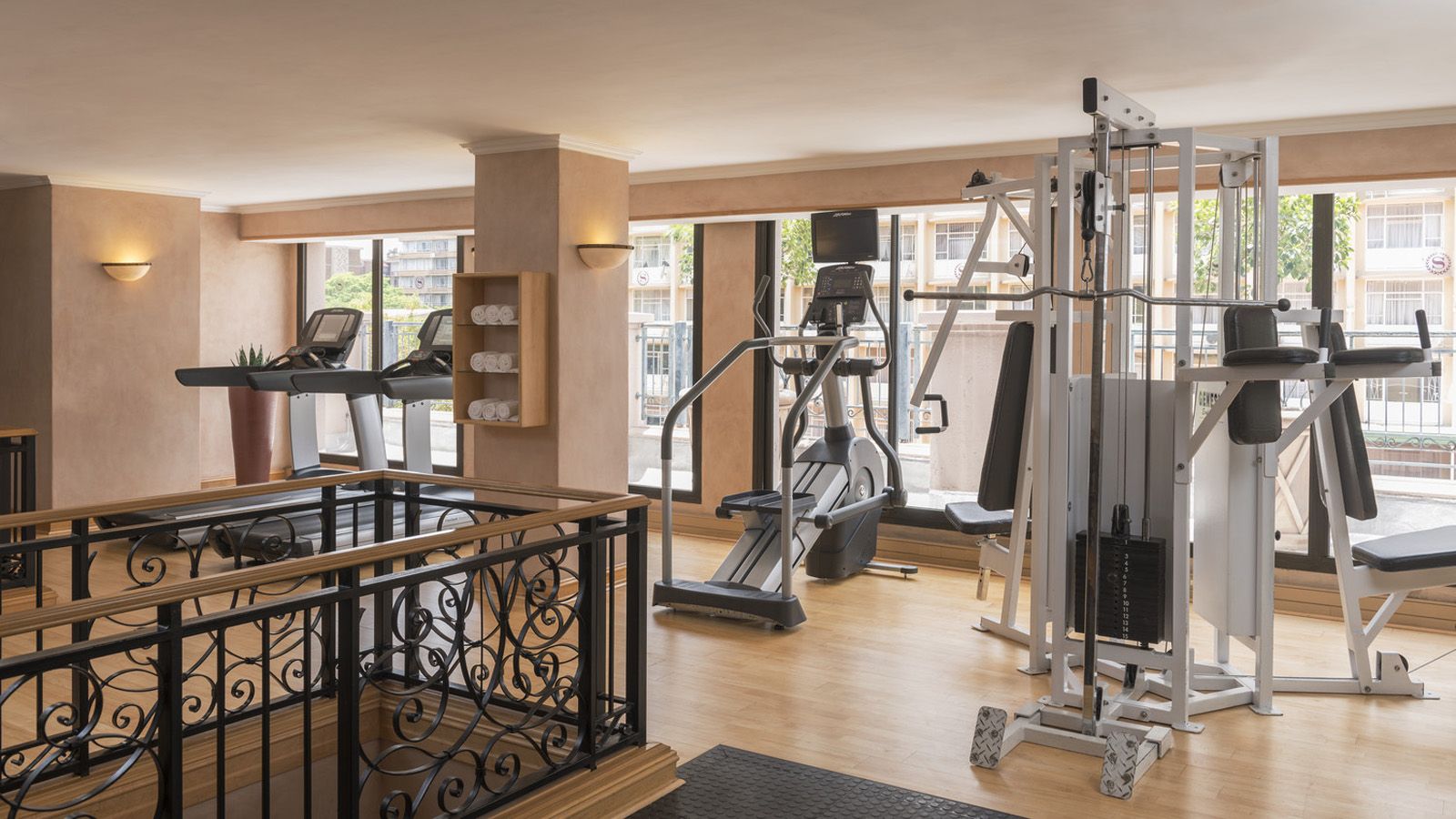 For those fitness fans, discover our center and evacuate the tensions of the day.
At the Sheraton Pretoria Hotel, we realize the need to maintain a routine when you are away from home so, to accommodate different schedules, our fitness center is open 24hrs (with your room key card).
Treadmills, stationary bikes, strength training equipment, weights (dumbbells), two inflatable stabilizing balls and a muscle roller, are all accessible for you to use to stay fit.
Whether your goal is to complete a triathlon, improve your golf game, or just have more energy to get through the day, exercise and gym time delivers proven results toward your personal goals.