Sustainable Meeting Package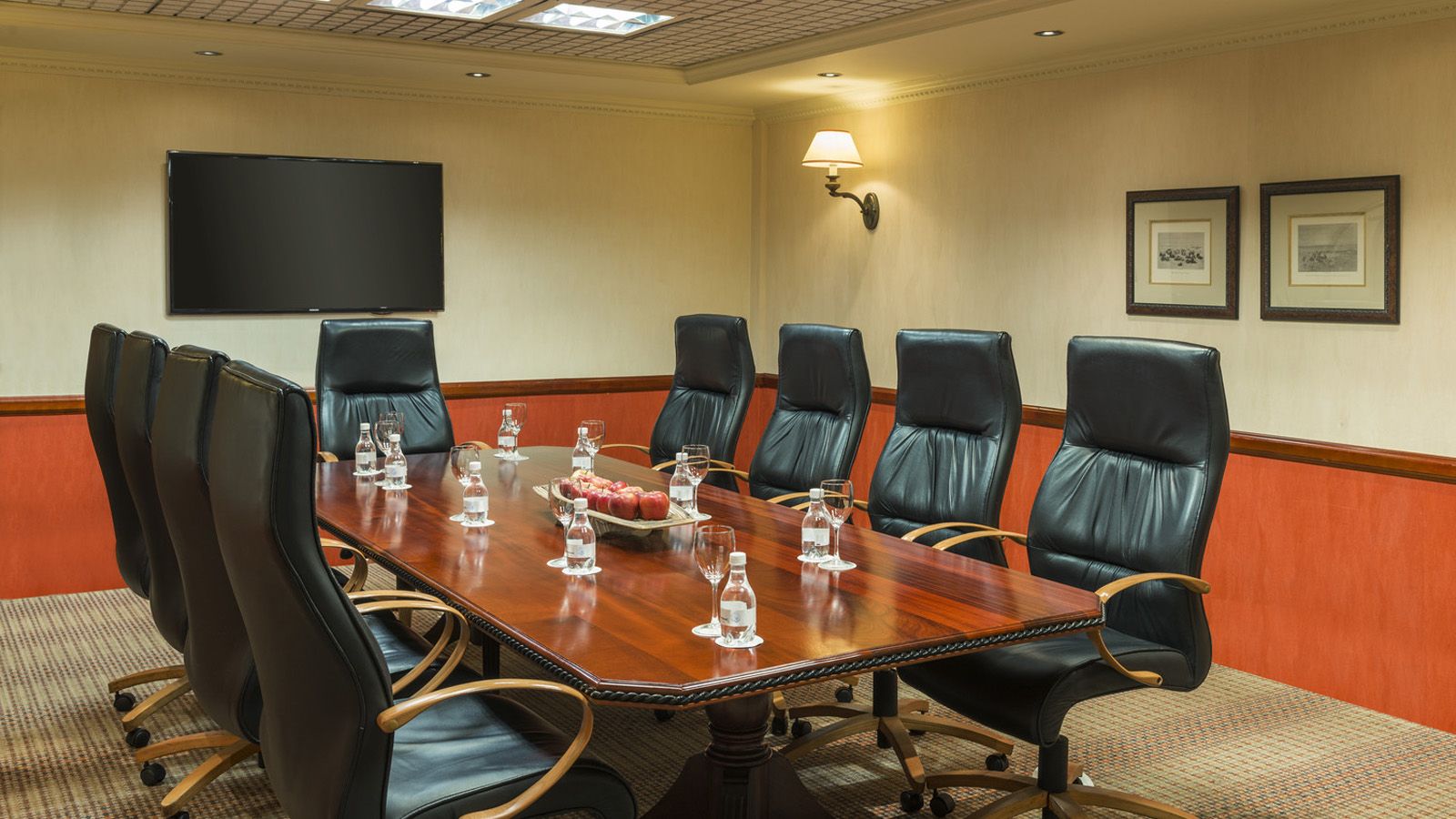 What is a Sustainable Green Meeting?
The Sheraton Pretoria Hotel has introduced Sustainable Meetings with the intention of reducing our carbon footprint. This simple and effective way of conducting meetings will reduce your impact on the environment by means of reduction in paper wastage, power conservation and even by selecting a menu prepared with local produce only.
Sustainable Green Meetings
Sustainable Green Meetings include the following:
All notepads, pens and mints will be placed on a separate table, encouraging your participants to use only what is required and avoid wastage.
The entire contracting process will be done electronically. This will avoid printing and wasting of paper. Email and the usage of StarGroups will reduce the need to print or fax pages back and forth.
LED energy saving globes in all meeting spaces reducing electricity consumption by 80%.
LCD energy efficient digital meeting signage.
Sheraton uses Post-Consumer Waste paper, helping to conserve our natural resources.
Utilized potted plant displays are used instead of fresh cut flowers.
The hot water generated by the air-conditioning system in the venues as well as in guestrooms is being reintroduced into our boilers reducing energy consumption levels.
The selection of seafood products used in the preparation of menus is from the consumer's species list which means that the seafood species are legal and more sustainable choices.
Sustainable Green Guestrooms
Sustainable Green Guestrooms include the following:
Non-smoking rooms are available.
A Green Program has been implemented whereby guests have the option to use housekeeping on alternate days. This will assist us in our conservation efforts.
LED energy saving globes are used in all guestrooms.
Post-Consumer Waste paper is used for all collateral, helping to conserve our natural resources.
Sustainable Laundry
Sustainable Green Guestrooms include the following:
The Sheraton Pretoria Hotel has implemented a water softening plant that allows us to use fewer chemicals during the laundry process